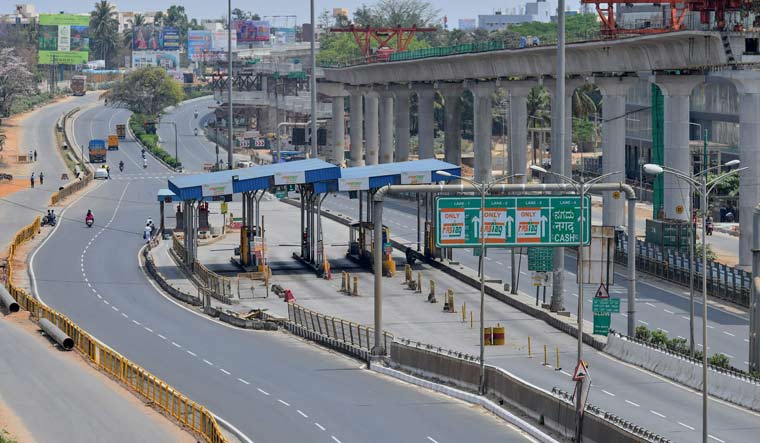 The Supreme Nature – a few days back I read in the newspaper that the dolphins and other fishes have returned to the water canals of Venice and now we can even see the Tatra Mountains from Kraków because the smog has lifted. Citizens of Wuhan can finally hear birds chirping after years.
Firstly, I did not believe that, but today, when I was standing at the gate of my place at around 12:30 p.m. all I could hear, was 'birds chirping'. I was amazed, nature knows how to take its place back. I never heard birds chirping in my vicinity like this ever before, not even early in the morning. Recently I also saw people living in the foothills of Himalayan ranges (INDIA), posting pictures and videos of the Himalayas. No one would have ever wondered that they would be able to see the Himalayas without visiting Nepal. Just imagine the level of environmental pollution which we Homo Sapiens are responsible for.
Time To Cognize:

This made me comprehend that it's not an apocalypse or a pandemic. It's an awakening call. It's supreme nature call or nature's way to appraise human beings, that as much as we own mother earth; so does every other species on this planet. It's like nature giving a tight slap on the face of humanity for snatching the rights of other species. So we have to perceive now that we are not the sole owners of the earth and we have to perpetuate the balance between nature and ourselves, because if nature will take that authority in her hand, then the result can be even worse than Covid-19.
The experts have predicted that 10 million people will be killed each year by 2050. Global Health is under the biggest threats as reported by the World Health Organisation's recent reports. So, the situation conveys a thought- amend your lifestyle, let nature bloom in the neck of the Woods and come to a particularly stringent solution to these Gordian knots, or else be hot to trot to either die or live even in the worst situations.
Ask Yourself

The present generation should also ask themselves a few questions; what future are they giving to their coming generations? With the air quality index always maintained in three digits and rising, what good health do they wish for the next-gen? What ancestral heritage should the coming generation be proud of, if they can't even breathe fresh air? Will they be happy with their sons and grandsons being born with diseases? It is high time for the ongoing generation to think about the future and take steps.
The experts have already predicted that the present generation is the last one to not die with climatic changes. But nothing is impossible in this ever-changing world, it is said that it's not too late until it's the end, there is still time to revive the unpleasant deeds by taking example from the visual changes which had occurred amid lockdown.
Take the Pledge

It would have been easier if just questioning yourself can help nature heal. But that's not the case, as we know the situation is critical so we should take a pledge to preserve mother earth(supreme nature).

● Pledge to not waste water and also not pollute the water bodies.
● Pledge to not cut trees for your basic needs and plant more trees. (If every individual will plant 1 tree every year then in the coming one or two decades we might balance the loss incurred)
● Pledge not to use plastic, and also encourage others to not use the same.
● Pledge to use less paper as 40% of the world's commercially cut timber is used to make paper.
● Pledge to switch to solar energy.
● Pledge to use biodegradable and eco-friendly products. As recently on 5th June, we celebrated 46th World's Environment Day, let's pledge that every single day we will think about nature and till its golden jubilee we will completely adapt to an eco-friendly life.
Let's take a step to preserve our nature before it's too late.