From heritage to nature, cuisine to culture, India offers an infinite variety of things to do that no other country can offer. With 29 states, 4000 cities, a rich history, and a remarkable diversity of culture. India has a huge potential in attracting tourists. Our history has given us exquisite monuments and temples together. Archaeologists find the tourists who are interested in them. Most importantly, our country is blessed with naturally scenic locales right from the coastlines, beaches to majestic mountains, snow-covered peaks, hill stations, etc. Which allure people like me to explore India more & more. From the illustrious Taj Mahal in Agra to the holy sites of Golden Temple in Amritsar. At the Shree Jagannath temple of Puri in Odisha, visitors to the exotic country explore a trove of spiritual, cultural & historical treasure.

Impact of tourism on GDP
However, with the diverse destinations and ethnic beauty in India, the potential of the travel and tourism industry (T&T), subsequently both in terms of earning foreign exchange and generating jobs remains untapped.
As per the World Travel & Tourism Council report 2018, India is currently the 7th largest travel & tourism (T&T) economy in the world. And, is set to become 3rd largest by 2028. India's travel industry contributed ₹16.91 lakh crore (US$ 240 billion) or 9.2 percent of India's GDP in 2018. Supports 42.673 million jobs i.e., 8.1 percent of the total employment.
It is also envisaged that as a result, the overall economic activity stimulated by T&T likewise will grow at a 6.9 percent to ₹32.05 lakh crore (US$450 billion) annual growth rate over the next 10 years.
The T&T industry's contribution to GDP is expected to touch 9.9 percent by the year 2028.
The steps were taken by Govt. to boost tourism
Since our PM himself promoted tourism on several platforms or through multiple campaigns, India's image and credibility have gone up.
Ministry of T&T has undertaken numerous projects to showcase India as a thriving tourist destination.

• All the circuits are being developed under the Swadesh Darshan scheme, across the country. Under this scheme, a total of 77 projects have been sanctioned worth ₹6,035.70 Cr (US$ 863.60 million). It has included 30 states & UT.

• Under the Prasad scheme:- During "the national Mission for pilgrimage rejuvenation and spiritual augmentation drive campaign", the work of development of some identified pilgrimage sites has also been started. Moreover, an amount of ₹39.24 Cr has been allocated to this scheme during 2018-19.

• The Govt has started the "Adopt a Heritage scheme". It's in collaboration with the ministry of tourism, ministry of culture, and archaeological survey of India. Its objective is to provide world-class tourism facilities at various natural, cultural heritage, sites, monuments & other places of tourism.

• Developed different tourism circuits like the Golden Temple or Buddhist circuit to attract more visitors
• On 27 November 2014, the Electronic Travel Authorization (ETA) introduced reforms in the Visa process with an online option for applying for tourists Visas. E-visa facility is now available for citizens of over 113 eligible countries.

• Moreover, the Govt campaign incredible India & Atithi Devo Bhavah has been a game-changer in promoting the tourism sector. Propelling India as one of the most favored global destinations around the world.
Notwithstanding astonishing growth Indian tourism has enough potential untapped potential, the question remains, Why?
• Lack of Adequate infrastructural facilities:- major constraints considering the growth of tourism in India is the lack of adequate infrastructural facilities especially in transport.

• Apathetic Negative image of the country:- Though Jammu and Kashmir is reckoned to be the most beautiful State to attract tourists in large numbers. It centers lots of tourist influx and has drastically fallen due to the growing terrorism. Access disturbance, disease, communal violence, unfavorable changes in the currency exchange, new tax rates, or alteration in border crossing formalities are drastically affecting the tourist visits.
• Poor facilities:- poor and improper design facilities have also affected tourism. Tourists are hailed with roads having potholes and grovellingly maintained ones or some places no road at all.

• Shortage of skilled manpower:- The majority of people working in the tourism industry have no formal education or proper skills in tourism. They are just there to make living or daily wages.

• We may be straggling way behind in the endowing safety, especially to women, which somehow drains our country's image.

Conclusion
Expedients need to be implemented.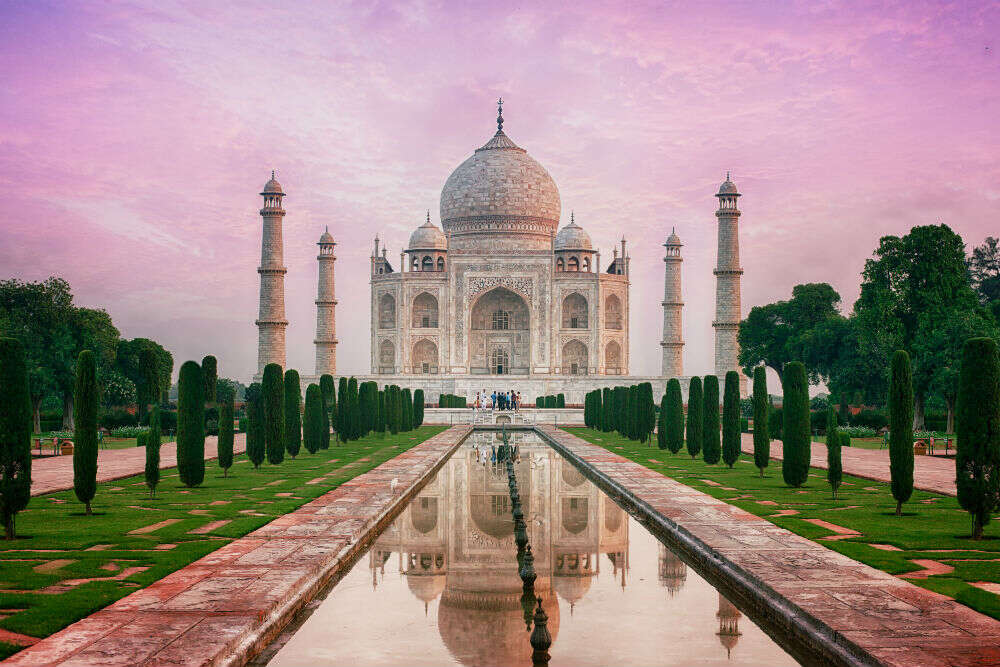 • Most importantly tourism should be treated as a priority sector while allocating government resources.
• Private sector also be encouraged to enter this field.
• State government should take effective steps to develop and promote more tourist spots.
• Trying to confer the finest of the services in Air India and Indian Railways.
• Develop substantive infrastructure ( airways, roadways, waterways, railways) as well as tourism infrastructure.
• Emphasise on technology-enabled development in tourism.